You may be asking yourself, "Can I still find Speedaire compressor parts?" it makes sense and the answer is, yes! Speedaire has been a greatly appreciated mainstay in compressor manufacturing for many decades and the company's products are still widely available.
Parts like pressure switch, and pump, however, may not be so easily located and you may have to search a little harder to find them.
Understanding Speedaire air compressors
Speedaire compressors are a reliable option for those looking for an air compressor. They come in a variety of sizes, making them a versatile option for many needs. Additionally, they are designed to be easy to use and maintain, making them a popular choice for those looking for a compressor that is both high-quality and low-maintenance.
Best practices when buying a Speedaire compressor
As you look for a Speedaire compressor, there are a few best practices to keep in mind. First, it's always best to buy from a reliable seller. That way, you can rest assured that your compressor is authentic and in good condition.
Second, if possible, try to find a device that still has its original manual or parts book so you have all the details right at your fingertips. Lastly, if you can't find the manual or the parts book with the device, look for the model number and do an online search for it.
Many enthusiasts have posted pictures of their compressors online so you may be able to easily identify yours.
Finding old compressor components
If you're looking for parts for a Speedaire air compressor, chances are you can find them online. There are a few different places you can start your search, and the process can be a little time-consuming. But it's worth it to get your device back up and running!
One option is to go to the Speedaire page and look for parts under the "Service & Support" tab. You can narrow your search by Speedaire model number or keyword. If you don't have the model number, you can try searching by keyword. Be sure to check the "Compressor Parts" and "Pumps & Motors" tabs, as well as the "Product Manuals" tab.
Another option is to search on eBay. Try entering the Speedaire model number or keyword into the search bar, and be sure to check the "Completed Listings" tab to see if anyone is selling the part you need. You can also try posting a request on eBay's Parts & Accessories Forum.
Campbell Hausfeld and JD Industrial Supply
Finally, you can try contacting a company called JG Industrial Supply or Campbell Hausfeld. They carry parts for a wide variety of compressors, and they may be able to help you find what you need. If none of this works for you, you may consider buying a new compressor after all.
Identifying the Speedaire air compressor model
The device in question is a Speedaire air compressor. Unfortunately, this Speedaire compressor model is no longer in production, so parts are hard to come by. That being said, there are still a few ways you can find replacement parts for it.
One option is to search for the compressor instructions. This will give you specific information on the compressor's make and Speedaire model, which you can then use to search for replacement parts online.
Another option is to post pictures of the device on online forums or social media sites like Instagram or Facebook. This will help others identify the compressor and may lead to someone who has the parts you need.
Troubleshooting common problems with Speedaire compressors
If you're feeling overwhelmed or unsure about what to do, troubleshooting common problems on your Speedaire compressor can help. Here are some quick tips and tricks that you should try before calling a professional.
Check to see if there is an obstruction in the ducts or electric motor. If there is any blockage, remove it until the compressed air flows freely again.
Make sure all electrical connections are secure and not corroded. If they are, replace them so that the compressed air current runs uninterruptedly.
Inspect the motor for loose wires, frayed insulation, and exposed copper wire which could cause a short circuit
Check and clean the fan blades if they are dirty or clogged with debris as this could prevent proper airflow
Inspect the compressor oil level and top it up as needed to ensure that your compressor is adequately lubricated
Make sure all of the valves (tank check valve, for example), seals, and gaskets are not cracked or worn out, or damaged in any way as this could prevent proper airflow.
By following these tips, you should be able to identify potential issues with your Speedaire device and get it running smoothly again in no time!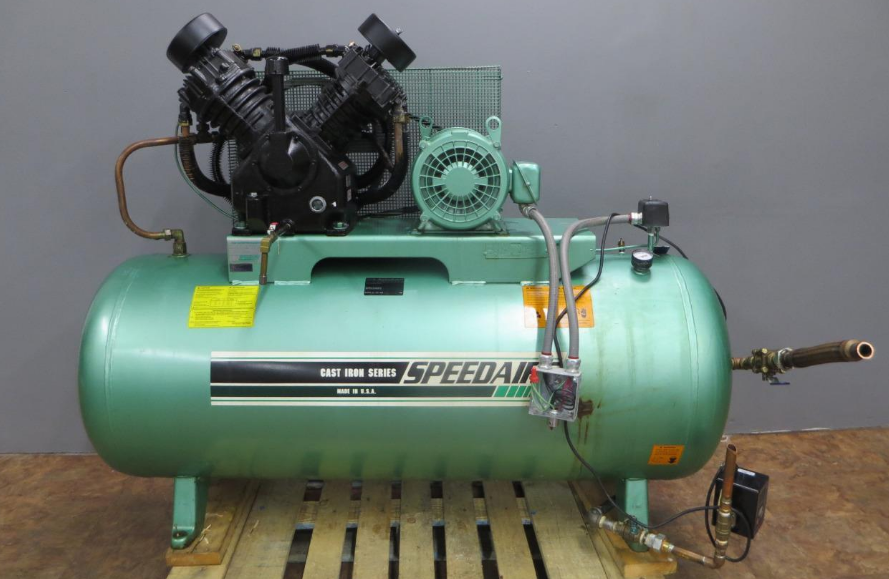 Checking tank pressure and compressor pump flywheel
You must check the pressure in the tank and pump fly wheel of your Speedaire compressor. This will let you know if it is operating correctly. To check the pressure in the tank, turn off the power to the compressor. Then, use a pressure gauge to measure the air pressure in both the main and side tanks.
The pressure should be between 100 to 125 PSI for both tanks. If it is not, then it needs to be adjusted. Next, inspect the compressor pump fly wheel for any signs of wear or damage. Make sure that it is spinning correctly and adjust it if necessary.
Finally, check for any leaks from hoses or seals and fix them as needed. Taking these steps will help keep your device running optimally.
Pressure switches and electric motors
When it comes to finding parts for old Speedaire compressors, you will want to start with the pressure switch and electric motors. Pressure switch: The pressure switch measures the pressure created in the compressor and turns it off when it reaches a preset pressure level or waits to add more pressure.
Electric motors help operate the pump. Both of these are essential parts for many compressors and finding them for your model may not be as difficult as you think. Shopping for Speedaire compressors can be done online or through a local repair service.
If you're feeling adventurous, you can search flea markets or junkyards for spare parts. The key is to make sure the part is compatible with the model's specs, such as size, voltage requirements, and other specifics.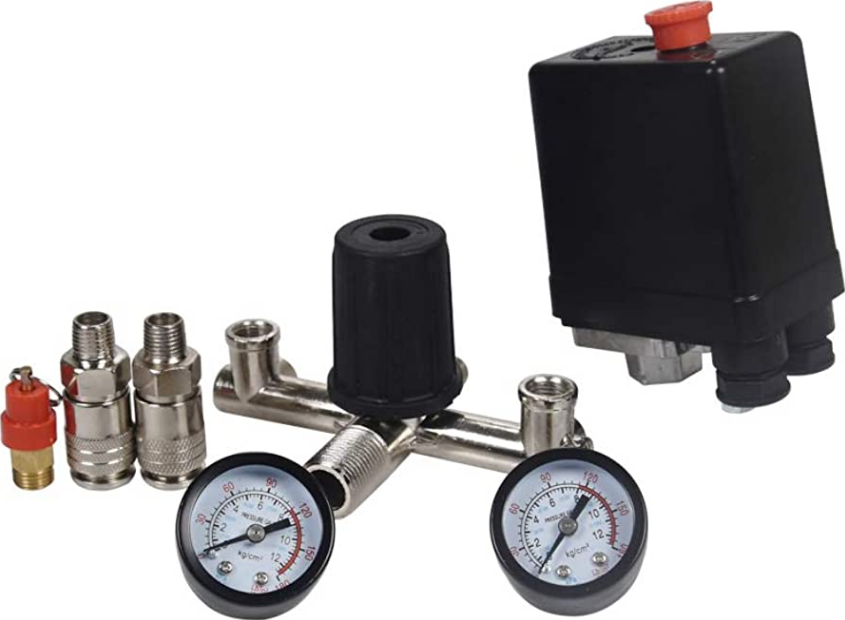 What is a cylinder head?
The head of a compressor is an important part that controls the pressure and temperature inside the cylinder, as well as preventing oil or other liquids from entering. It is usually made of aluminum or cast iron and is attached to the piston with screws.
Inside the head of the cylinder, several valves control airflow and regulate pressure, an intake port where the air is drawn in from outside, and an exhaust port that allows air to escape from the compressor when it's done working.
It is important to make sure the head is always in good condition as if it becomes damaged it can drastically reduce the performance of the machine. If you suspect the head might be damaged, take a look at it right away to see if there are any signs of wear or tear before replacing any other parts on the compressor.
Air compressor tank check valves
One key component of Speedaire air compressors is its tank check valve. These valves are responsible for allowing air to flow in the right direction and preventing it from flowing back into the compressor's tank, maintaining an optimal functioning environment.
This is especially important since air pressure can build up quickly if the valves are not working properly. When it comes to locating a manual for an old part, you may have some difficulty finding a specific one for your specific model or type of Speedaire compressor.
Fortunately, most manuals will provide instructions on how to check and replace these valves, so you don't have to worry about finding hard-to-find parts or even purchasing them from a store.
Alternatively, you can also use pictures of your compressor to help easily identify what type of valve you need. This way, you can visually check if the valve looks like one that is compatible with your Speedaire model and purchase it accordingly.
Where to find rebuild kits, spare parts, and manuals
If you're looking for spare parts, rebuild kits or manuals, you've come to the right place. You can find online parts suppliers with a wide selection of new and used parts that can help you get your Speedaire compressor back up and running in no time. Plus, they offer a free compressor manual search tool to make sure you get the right part for your machine.
One of the most popular tools to locate old compressor parts is online forums. There you can upload pictures of your Speedaire compressor, allowing others to view them and identify exactly what model you have. This makes it easier than ever to find the right part for the job.
There are also extensive libraries of manuals so that you can easily find the right manual for your particular model. If you're having trouble locating a manual for your Speedaire compressor, please don't hesitate to reach out the support and they will be happy to assist.
Alternative solutions for replacing a Speedaire compressor
If you're stuck trying to replace a Speedaire compressor and can't find the parts you need, don't worry. There are alternative solutions for replacing an old compressor. One option is to buy a refurbished or rebuilt compressor from a reputable supplier. This will ensure that you get a reliable, quality product from a trusted source.
Another option is to purchase an aftermarket replacement part from an online parts store. This will provide you with the parts needed to repair your current compressor and can save you money in the long run.
Lastly, if none of these solutions work for you, there are many online forums dedicated to finding and sharing used compressors and their components. You may be able to find someone willing to part with the right replacement part for your Speedaire compressor or even locate a complete unit at a good price.
Safety tips for using old compressors
Whenever you're dealing with an old compressor, it's important to keep a few safety tips in mind. The most important of these is to always wear the proper safety gear when you're working with the compressor.
This includes proper eye protection and protective clothing or gloves. You'll also want to wear a mask or respirator if you're dealing with a lot of dust and debris, as this can cause respiratory issues.
You'll also want to make sure that the compressor is properly grounded and connected to an outlet with a ground fault circuit interrupter (GFCI) installed. This will help protect you if there is an electrical issue with the machine, preventing surges or shocks.
Additionally, make sure all of the hoses are in good condition and free of any kinks or clogs. Lastly, be aware of your surroundings while using the compressor, as it can be loud and could startle those around you.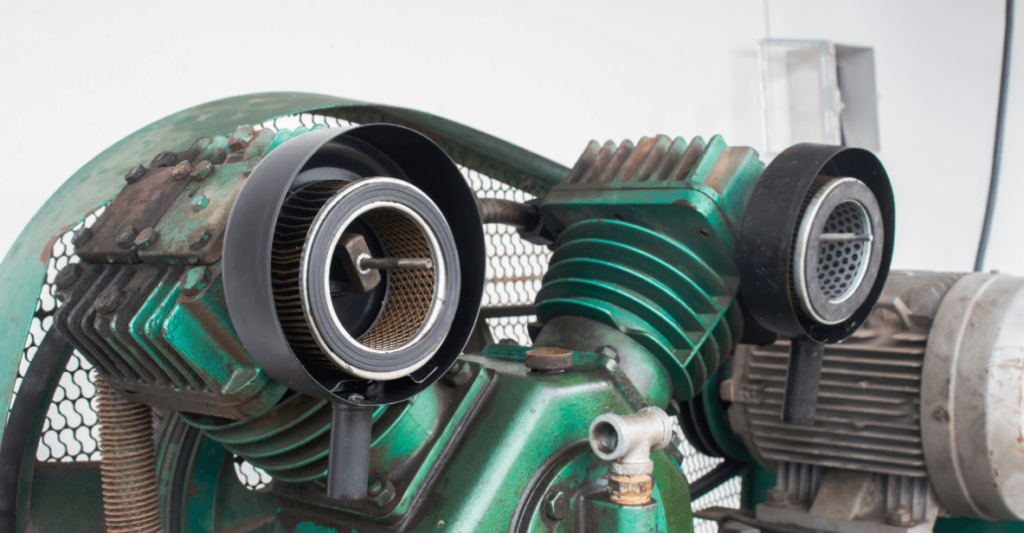 Tips for maintaining and lengthening the life of your Speedaire compressor
Maintaining your Speedaire compressor can help to lengthen its life, so here are some tips to keep it running smoothly:
Read the compressor instructions carefully to ensure proper maintenance.
Regularly check the filters and replace them if necessary.
Store the compressor in a cool, dry place away from direct sunlight.
Ensure that there is proper ventilation around the compressor for optimal operation.
Keep an eye on any lubricant leaks and make sure that all seals are tight.
Take your time repairing any issues or replacing parts and always take safety precautions first.
How to install new parts on your compressor?
Installing a new tank on your compressor is a pretty straightforward process. You'll need a few basic tools, like wrenches and screwdrivers, and you'll want to make sure that the power is turned off to the compressor before you start.
Once you have the parts and tools you need, follow these steps:
Remove the old tank from the compressor
Install the new tank by following the instructions that came with it
Attach the fittings and hoses to the new tank
Make sure all of the connections are tight and secure
Turn on the power to the compressor and test it out
Common parts needed for Speedaire compressors
When purchasing a Speedaire compressor, it is important to know what parts are needed and where to find them. The tank check valve is essential for the compressor's functionality and is commonly available at most hardware stores.
If the compressor starts making strange noises or stops working altogether, it may need a rebuild kit that includes a new piston ring, gaskets, and seals. The pressure switch is another important part that regulates the amount of pressure in the tank and can damage the compressor or cause an explosion. It can be found at most industrial supply stores or online.
What to look for when buying Speedaire compressor parts
When looking for Speedaire parts, it is important to consider compatibility, availability, and installation instructions. Make sure the parts are specifically meant for Speedaire compressors and not other models and check with the manufacturer or specialty store for specific parts.
Read the installation instructions carefully before installing any compressor parts, as improper installation can lead to malfunctions and even injuries.
Benefits of purchasing original Speedaire compressor parts
Original Speedaire parts come with a range of benefits, including a warranty, compatibility issues, and the highest-quality components on the market. When buying original parts, you can be sure that the components are going to fit correctly and that you're not putting your safety or the safety of others at risk.
Additionally, you can rest assured that any repairs you make will last for years to come.
Conclusion
If you need a Speedaire compressor manual, then you're in luck! This guide will provide you with all the information you need to track down compressor components (pressure switch, check valve, pumps, and others) and get your device up and running again.
Plus, by posting pictures of your device on the Speedaire page, you can help other readers identify and locate the parts they need. So don't hesitate—to share your photos today!
FAQs
Are old air compressors worth anything?
Sell old compressors on social or internet auctions like eBay to sell locally. One rule of thumb is $100 x 1hp for good or $100 x 1hp for very good condition.
How do I know if my air compressor is vintage?
Check the back side of the Tank for identifying the year of production as well as manufacturer names. The stamp lists only manufacturers, so Google searches will show when the company first started or stopped manufacturing.
What is the life expectancy of an air compressor?
SGS engineers said that reciprocating air conditioning systems are expected to last between 15 and 20 years. Field experience at VMAC has revealed that reciprocating air compressors rarely last longer than 5 years.
What year is my air compressor?
The serial number stamped on or printed on the label is 10 characters. The first two numbers indicate the year of production and the third characters (normally letters) are used as the dates.
Read also: How to increase CFM on air compressor: a step-by-step guide